Top fashion Trends For You to Flaunt In Winters
Posted by KRISHAN KUMAR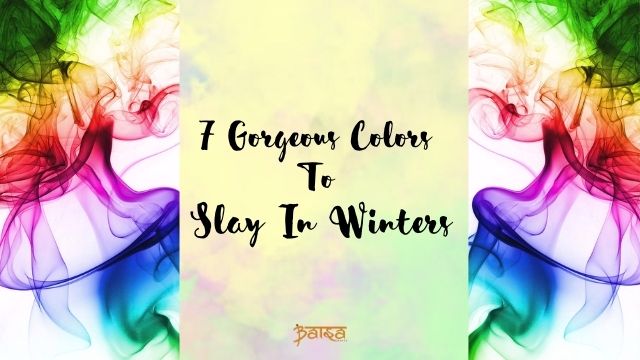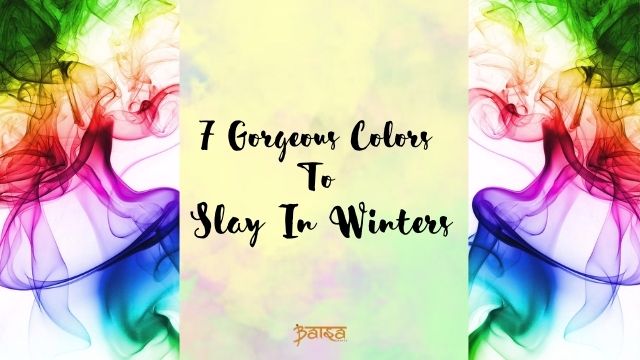 One of the best things about this year's winter fashion trends is that they are always great mood lifters. Winter, the season of freezing cold temperatures has knocked, and all we desire is to wear amazing colors this season. 
Baisacrafts showcases the latest Indian fashion trends brand new styles and best color trends. Your wardrobe does not have to be dull this coming winter. From colors to styles to fabrics, explore the trends of Winter and get ready to knock them out this season. 
Winter Fashion Trends 
Winter season always gives us a chance to give a trendy makeover to our wardrobes. With so many amazing color combinations on offer in winter  Indian suits, you can experiment and add a dash of hues to your apparel. Let's play it out here with our wardrobe as well, and you will surely not be disappointed! Check out the best stylish and trendy outfits to wear this winters.
1. Explore Monochromes 
First and foremost, monochrome outfit will shape the season with its timeless elegance, universal appeal and any-occasion perfection. You can't fail in monochrome ethnic wear either, so make this trend when you want to make a subtle yet bold statement.
They are the biggest trend of the year and adds a very contemporary and edgy hint to your outfits. Kept it all same, all white or simply mix the two colors for a noticeable statement. So, if you want to flaunt a fusion look then this combination is sure to set you rock.
Ways to Style: 
• You can wear long ethnic shrugs with your anarkalis. You also have the option of picking a heavy embroidered shrugs which looks amazing with Indian outfits like an Anarkali or maybe even a saree.
2. Indigo Blue 
Secondly, the exotic blue color looks magnificent throughout the day.  Indigo suits in Indian ethnics has always been known for its distinct allure and vibrant vibes. Being the most prominent color in most of the natural environments, it also carries a certain sense of freshness with it. In any case, the deep shade of the Indigo Blue color when used in combination with its subtle shades like beige, tan, and brown in Indian ethnic wear, make the effect instantly warming.
What's more, the rejuvenating energies of the color are also perfect to get you out of the warm comfort of your home and be your productive best. Also, since the color belongs in the deeper color palettes, enhancing your look with traditional indian jewellery is a good fashion tip for a winter look.
Ways to Style: 
• All you need to do this winter is layer up to stay warm. Go for flowy silhouettes like an anakarli suit for the cold days. Wear warm thermals inside to keep yourself comfortable even on a chilly winter evening.
3. Try Contrasts 
Winters are an easy opportunity to bring some color into your life. Color clash is the best way you can enhance you winter fashion game. A combination of saturated hues will make your face glow like a diamond on the cheeks.
But when you wear contrast suits, make sure you do it with the some red tone. This is the color that intensifies the entire winter vibe.
Ways to Style: 
• Wearing full-sleeved sweaters will keep you warm and add a welcome twist to your fashion sense. You can choose the colors which matches and compliments the entire look. 
4. Aesthetics in Mustards
Further, if there's any color that in all its varieties and occasions resemble the regal extravaganza, it has to be mustard color suit. Having both cooling and warming shades, mustard is the color for all seasons. However, when it comes to the bright tone of mustard, there is no doubt that the shade belongs to the chilling winters.
The scintillating quality of the color makes it a fit for wearing in the dead of the winters. Its gleaming touch can make your winter blush look more alluring enhancing the entire imperial quality of the attires. Additionally, to further make your winter look more appealing, pair it up with big Indian earrings either jhumkas or chandbalis.
Ways to Style: 
• Make use of your leather and denim jackets in the best way possible. It will keep you warm and help you look chill. It will be a wonderful mix of the traditional with the modern. 
• Denim jackets look equally cool and complement almost all ethnic outfits just like leather jackets.
5. Greens are Love 
Next, green is one of the most exotic colors to be used in traditional Indian wear. However, since the last couple of decades, the emergence of western influence in Indian fashion has allowed us to witness the true glory of Indian ethnics. Green suits can be worn with minimal accessories. To further inject the intrinsic enigma of the color to your apparel consider having it beautified with golden embellishments.
With these radiant colors in your closet, you will be all set to keep your stylish game upbeat all through the winters.
Ways to Style: 
• Invest in some ethnic or bohemian jackets. Not only will they look trendy, but will also be perfect to wear in winters.
• Make sure you pick jackets with Indian prints for Indian work and embroidery on them.
6. Irreplaceable Reds
Red is everybody's color and we all wear it to receive compliments. The fiery intensity of the color red makes it the best symbol of hotness in the entire spectrum of colors. This color has potential in turning the heads when you style it with the brilliant charm of classy Indian wear. Color red in the Indian ethnic segment, symbolizes the divine nature of mother goddess, makes it a perfect color for wearing on special occasions. Red suits, alone are enough to help you nail the perfect ethnic look in winters.
To accessorize it, you can pair it up with metallic shades like silver and gold. Also, either will jewelry or a complementing shade in the red Indian dress itself will further raise its inherent grace.
Ways to Style: 
• An Indispensable Winter Accessory is a Shawl. Beat this season with shawls.  Every female must be having a shawl in her closet. If not hers, then definitely her mother's.
• Kashmiri shawls look absolutely traditional and graceful when worn on Indian suits. They will keep you warm all day long. Moreover, it can also be a replacement to your dupatta.  
7. Bloom in Purple
Last but not the least, a calming and deep at the same time. This color looks ravishing in winters. Purple suits are a must to add in your wardrobe to look gorgeous.
If you are looking for a calm and relaxed color to flaunt for a day time event or a party in the night, then it is a wonderful option to go with. This shade looks best when not contrasted with any other color as it helps you to grab attention on the outfit.
In a nutshell, try out different colors, and see what looks best on you. All the above listed colors are appropriate for winter fashion. The weather can be dull in winters, but your wardrobe shall not to be!
Ways to Style: 
• Wear leggings under these suits. It will not compromise on the comfort and will help you beat the winter chills. Opt for ankle-length leggings that can be concealed underneath the anarkalis and shararas. 
• Make sure you find the matching legging in order to let the extra layers camouflage perfectly with your attire.
Further, you might love reading our other articles.
Top fashion Trends For You to Flaunt In Winters
Understanding the Rich History of Hand Block Printing
Butti Block Printing - Preserving The Art of Jaipur
Timeless appeal of Mul Cotton and Muslin Cloth
Ethnic Wear For Indian Dance Festivities: Latest & Trendy
Casual & Simple Dresses- Just For You!
Bagru Print- A Traditional Heritage Of Rajasthan
Top 5 Indian Bridesmaids Outfits
Dabu Printing- Explore Rich & Ancient Handicraft Of Rajasthan
Top Work Outfits To Ace The Office To Party Transition
Collection 2019
Sale 70% Off
Third slide