Butti Block Printing - Preserving The Art of Jaipur And Taking It On A Global Level
Posted by KRISHAN KUMAR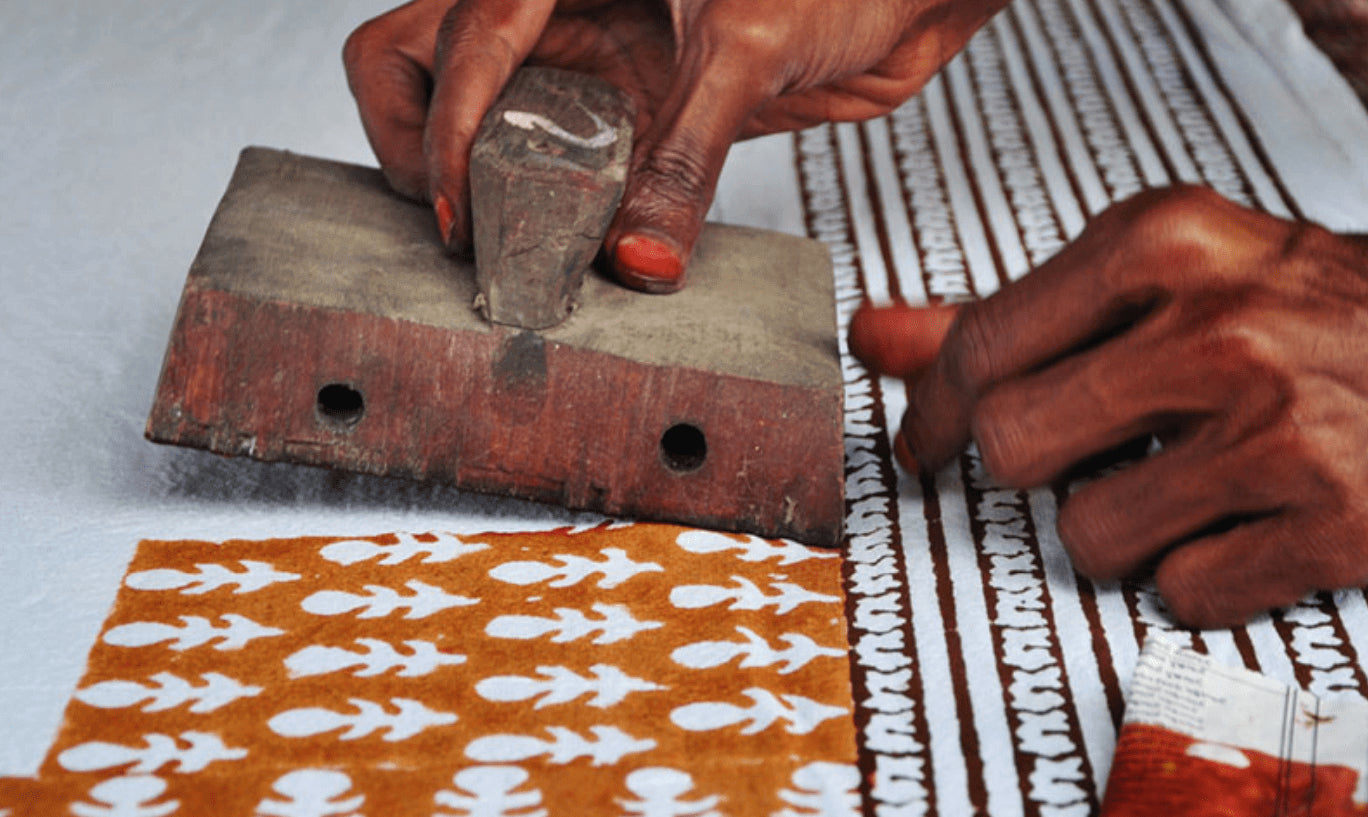 The Hand Block Printed Butti Design is a special piece of hand-carved art of butties. Especially, formed to make it look much more elegant and sophisticated. Hand Block is a unique artwork of Jaipur in which the blocks are tied and dyed intricately to create the beautiful butti pattern all over the fabric.
Butti Design
Butti design comprises butties in small and large sizes linearly placed throughout the fabric. In addition, this Hand Block Printed Butti Design on any clothing gives a stunning appearance for any day function or festival.
The butties pattern over any color base perfectly complements each other. Most importantly, giving out the traditional roots, this handwork gives a beautiful terrain of grace, all that a woman wants.
History of Butti Design Print
The traditional process of butti design printing on textiles, with rich natural colors, has been practiced in Rajasthan for around 500 years. Additionally, block butti printing was introduced to the Jaipur region of Rajasthan by the Chhipa community.
While most chippas are still dedicated to keeping prints indigenous to the village alive. Besides this, these patterns were used for hundreds of years for everyday use for local communities. And, until the '70s when they were replaced by machine-printed, synthetic fabrics. The tiny, stylized floral motifs (butti) and geometrics — usually in indigo blues, madder reds and iron blacks — are quite different from the designs made.
Process of Butti Print
Butti print process of printing is work-intensive and comprised of several stages in preparing the fabric.
Washing the fabric
First of all, as the cloth contains starch and dust, it is pre-treated by dipping in water for two to three days.
Drying the fabric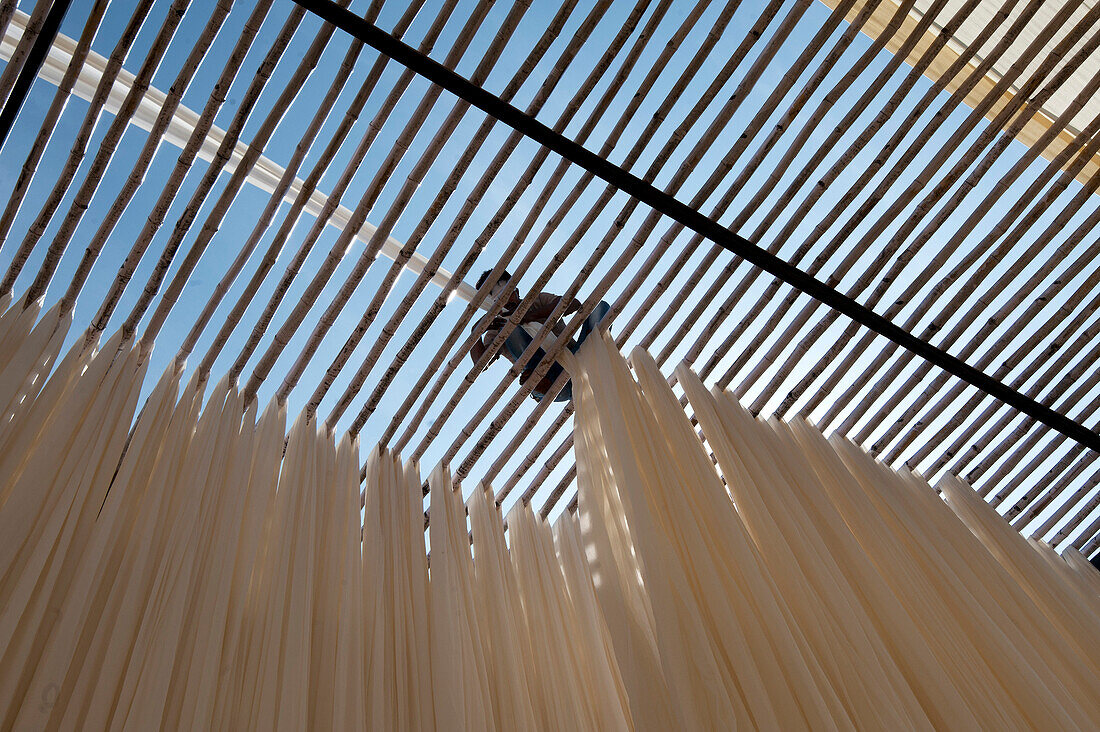 Second of all, the cloth is stretched and spread on the ground for drying depending on the weather conditions.
Placing the fabric on table 
Thirdly, on printing-table the dried cloth is spread and fixed with the help of pins. To add to it, marking is done with the help of scale and chalk the areas to be printed, spaces for cutting and stitching.
Designing 
Before printing on the fabric, the printing paste is spread evenly in the wooden tray and the design is stamp on the cloth.
Butti Print by engraving blocks 
Further, blocks are pressed hard with the fist on the back of the handle to imprint the colour evenly from left to right side. Plus, number of colours used in the design defines the number of blocks to be used. Usually, borders are printed with the large mango butta and variations of the butti designs.
Final Drying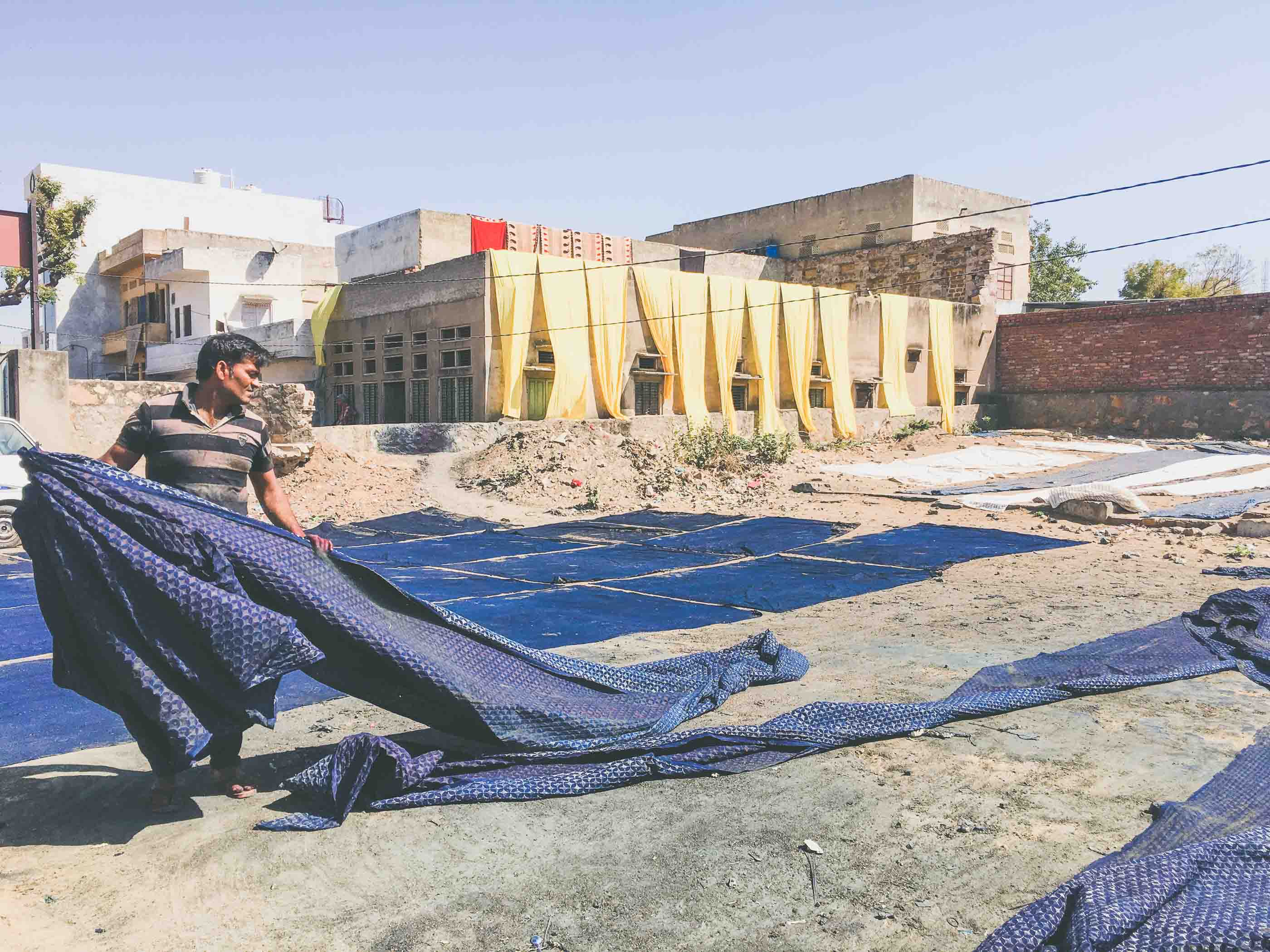 Lastly, printed cloth is dried in shade, sunlight and washed in the river to fix the colours in case of pigment dyes.
Also, do you want to know about other Indian artworks? Do check out these articles and dive into the craftsmanship of our ancient culture.
Bagru Print- A Traditional Heritage Of Rajasthan
Dabu Printing- Explore Rich & Ancient Handicraft Of Rajasthan
Ajrakh Print- India's Remarkable Journey Of Rich Culture
Collection 2019
Sale 70% Off
Third slide