Karwa Chauth 2023 Outfit Ideas: 5 Stunning Styles for This Festival Season
Posted by BAISA CRAFTS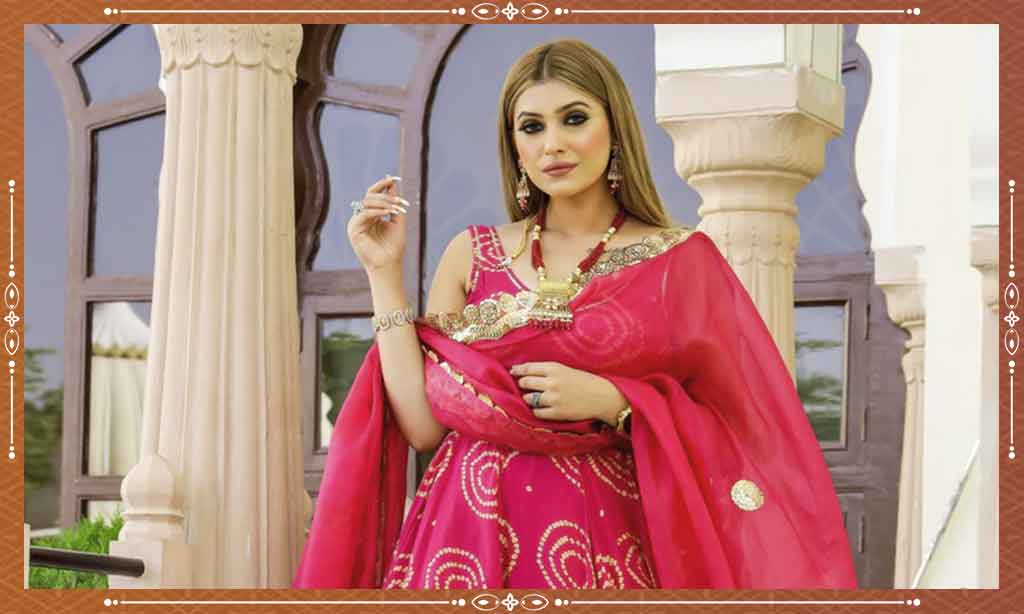 Picture yourself draped in the rich and vibrant hues of red, symbolizing love and devotion, and radiating confidence as you step into this special day. Exciting? Well, Karwa Chauth is just around the corner, and the excitement in the air is palpable. It's that time of the year when we all eagerly anticipate celebrating love and togetherness, and what better way to do it than by looking absolutely stunning in red outfits?
At BaisaCrafts, we truly understand the significance of this festival, and we're here to make your Karwa Chauth 2023 celebrations even more extraordinary with our exquisite collection of red outfit ideas. In the quest for the perfect Karwa Chauth attire, we all search for that one outfit that will not only capture our hearts but also make our loved ones swoon.
That's where we step in – to make your search easier, your choices more exciting, and your Karwa Chauth unforgettable. So, let's dive right into some fabulous outfit ideas that will not only make you look breathtaking but also ensure that your Karwa Chauth 2023 is etched in your memory.
Chhaya Lehenga Set:
Imagine slipping into the Chhaya Lehenga Set, a masterpiece of timeless beauty. It's a ready-made ensemble, taking away the last-minute stress and allowing you to fully immerse yourself in the rituals and celebrations. With the Chhaya Lehenga Set, you'll shine as the star of the evening.
Roohi Lehenga Set:
For the modern woman who cherishes tradition, the Roohi Lehenga Set is the perfect choice. Its contemporary design in a vibrant red shade will make you the center of attention, effortlessly blending the best of both worlds.
Sitara Red Lurex Sharara Set:
If you're looking to make a unique and eye-catching statement, the Sitara Red Lurex Sharara Set should be your pick. The lurex fabric adds a touch of glamour to your Karwa Chauth look, and the trendy yet traditional design ensures both comfort and style.
Freesia Ajrakh Handblock Printed Anarkali Set:
For those who appreciate the artistry of handcrafted beauty, the Freesia Ajrakh Handblock Printed Anarkali Set is a true work of art. This set of three pieces not only provides you with versatile style options but also showcases the rich red hue and exquisite handblock prints that exude elegance and charm.
Crimson Red Gold Handblock Anarkali Set:
To exude regal elegance on Karwa Chauth, consider the Crimson Red Gold Handblock Anarkali Set. With a set of three, you have everything you need to look and feel like royalty.
So ladies, don't wait a moment longer! Let's make your Karwa Chauth 2023 truly unforgettable. Order online, and we'll deliver these beautiful ensembles right to your doorstep. Let's celebrate love, tradition, and style this Karwa Chauth.
Blog Karwa Chauth 2023 -
Collection 2019
Sale 70% Off
Third slide